How to open epub files on Android?
In the era of traditional media being gradually replaced by electronic format, the emergence of electronic books makes the dissemination of knowledge more convenient and efficient. With the popularity of electronic devices and the characteristics of e-book digitization, e-books can be downloaded to personal devices immediately, which reduces the time difference. In the meanwhile, people's pursuit of the reading experience is also constantly upgrading. The emergence of mobile devices has enriched reading platforms. Traditional reading formats, such as PDF and DOC files, are widely used by people, but their shortcomings are also gradually showed up. PDF file is widely accepted by people, and its related software is optimized for usage. Its advantage is that it can completely show its original compose type, while its disadvantage is the poor rearrangement on small-screen devices. DOC file is generally larger in size with the advantage that it can be edited more easily. However, the disadvantage is also obvious: the parsing speed is lower, and the outcome of cross-platform rearrangement is also poor. With a higher speed of parsing and better rearrangement, this is when epub file starts to shine.
E-books in epub format are supported by the largest amount of reading software. Compared to traditional reading formats, files in epub format can automatically adapt to different screen sizes for a better reading experience. At the same time, for complex typography, diagrams, formulas, and other elements, epub file is more compatible compared to PDF and DOC files.
Neat Reader is a type of epub Reader designed to read epub files. Neat Reader is dedicated to becoming the best epub file Reader. Its biggest feature is that it can perfectly display the features of epub files, such as supporting embedded fonts, inserting audio and video files, heterogeneous characters, and other complex functions. The development team of Neat Reader has many years of experience in product development and is committed to achieving the best user experience. In terms of production functions, Neat Reader not only covers multiple platforms, including Windows, Mac OS, Web, Android and iOS, but also is easy to operate. Neat Reader can achieve interconnection between multiple platforms by only one account, support cloud uploading and automatically synchronize data, enabling you to enjoy reading anytime and anywhere.
This article will take you through four steps to get Neat Reader to work on Android. If you need an overview of Windows and iOS operating systems, please visit our website for more information: https://www.neat-reader.com/
Step 1: Use your mobile browser to visit the website and download the apk.
Step 2: Sign up for a new account.
Open Neat Reader after installation. First, you will have to choose your region and language. Don't worry if you choose the inappropriate server, you can change it later in "Setting". Then to click the "Account" button at the bottom, you will be able to log in to an existing account or create a new one.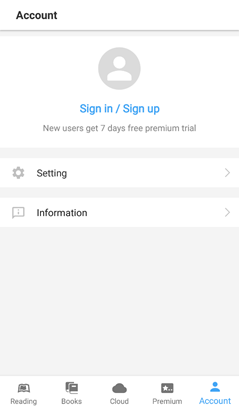 Step 3: Click the + sign, upload your digital books.
Two uploading methods are supported with Neat Reader: online transfer and WiFi transfer. For online transfer, you can enter neat-reader.com/transfer on your computer browser. This website enables you to upload digital books by entering fetch code, so you can open epub files with Neat Reader. For WiFi transfer, you can upload digital books by searching for the website provided on the screen, which enables direct transfer from computer to Neat Reader.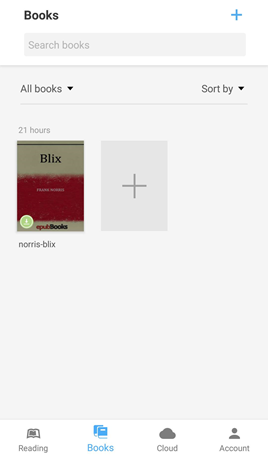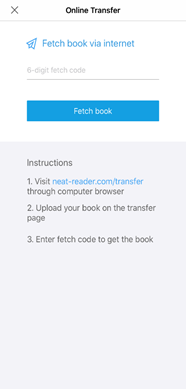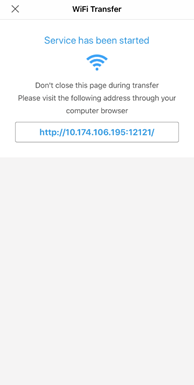 Step 4: Cloud your digital books, so you can enjoy your reading anytime and anywhere.
Neat Reader provides 10G cloud storage, you can store over 5000 digital books.You can enjoy this service by simply upgrading to a Premium account. If you are a new user, you will get a 7-days free trial of the Premium account.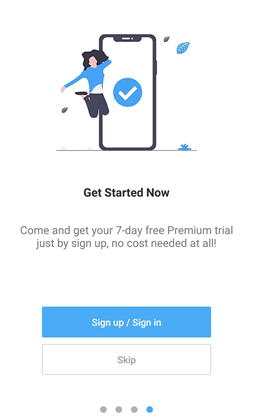 Above is how to use Neat Reader to open epub file on Android. It takes only four steps to enjoy your reading with Neat Reader at any time and anywhere.